Raw Cleaned Bird's Nest - Tiny Pieces
Overview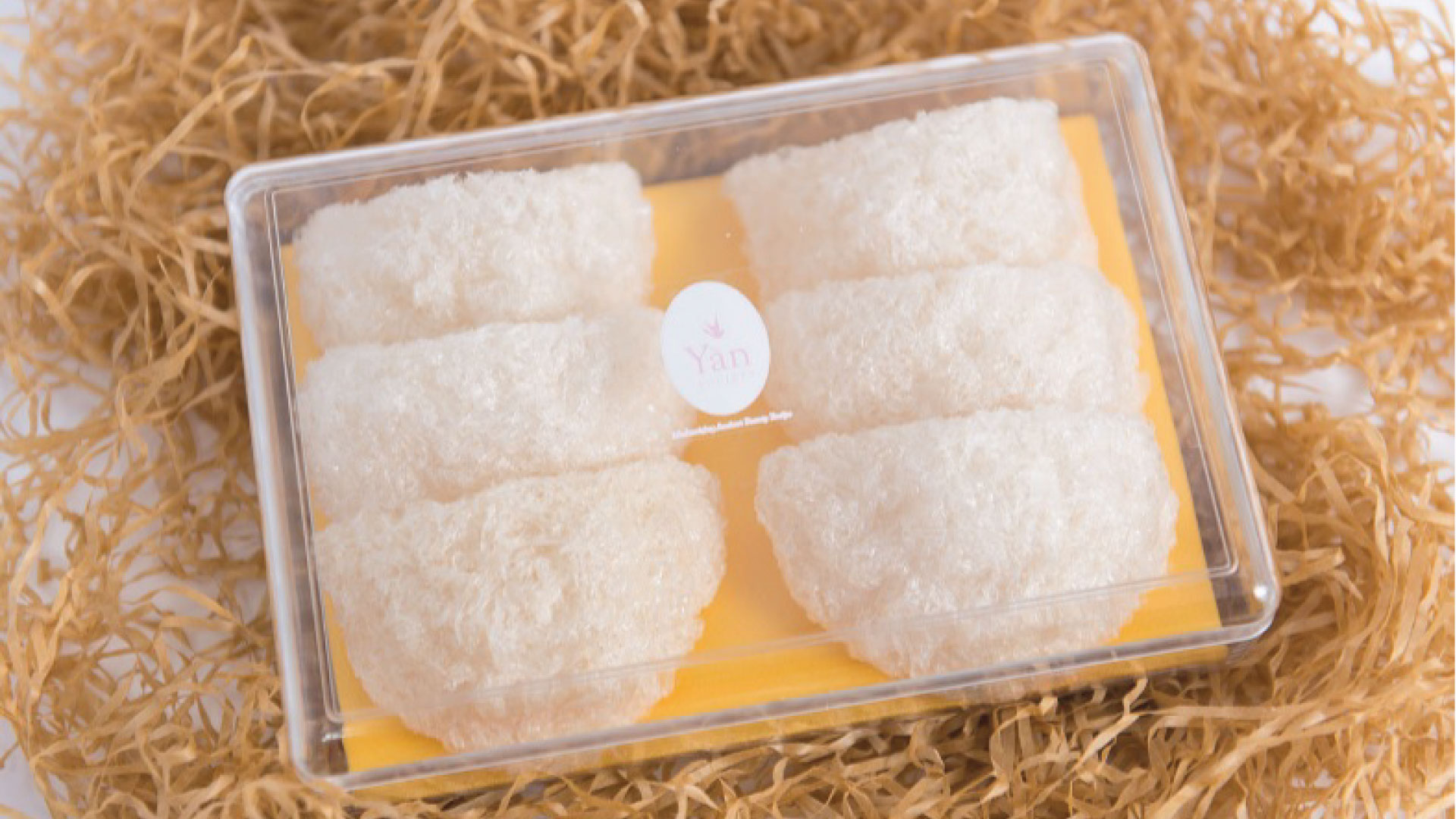 Details
Product Type: Raw Bird's Nest
Place of Origin: Malaysia
Certifications: HACCP, ISO22000, Halal
Content:

100% hand-picked pure bird's nest

Specification: There are about

7 - 8 pieces of tiny pieces bird's nest in every 50 grams.

Each piece has an average weight of 6 to 7 grams.

Storage: Keep in cool and dry place with proper packaging.
Preparation Method
Soak one piece of bird's nest in a bowl of water for 1-2 hours until expanded and softened.
Add soaked bird's nest, 200-250ml of water and other optional ingredients such as rock sugar or red dates and double-boil for 1 hour. (For concentrated bird's nest, add lesser water)
Note: Individual allergic to fluid-like protein, e.g.milk and egg, should avoid this product.